Tanya Balakrishnan, MPT-Owner, Director
Tanya Balakrishnan, MPT, is the owner and director of Momentum Physical Therapy. She has over 23 years of experience serving patients in West Los Angeles and its surrounding communities. Tanya earned a degree in Exercise and Sport Science from Pennsylvania State University. She later finished her graduate work to earn her Master's Degree in Physical Therapy at Temple University in Philadelphia, Pennsylvania. After working several years in acute care and in-patient rehabilitation, she became the Clinical Director of an outpatient facility specializing in combined aquatic and land-based rehabilitation. She established Momentum Physical Therapy in 2007. Her mission is to provide professional and personalized treatment in a warm and nurturing environment.
Tanya has extensive experience in Pilates-based rehabilitation. She is the first physical therapist in the United States to be certified in the APPI (Australian Physiotherapy Pilates Institute) method. Tanya has lectured across the nation to teach hundreds of physical therapists in the APPI method of rehabilitation Pilates for the clinical setting.
Tanya takes a customized approach to treat a variety of conditions including orthopedic injuries, balance disorders, low back pain and joint replacement. She offers a variety of treatment options for orthopedic injury rehabilitation including personalized Pilates programs, aquatic physical therapy, and manual therapy. Tanya also provides private Pilates sessions for her patients that wish to enhance their overall health after they are discharged from physical therapy. She enjoys taking a hands-on approach with each of her clients to ensure long-lasting relief.
Tanya enjoys going on runs with her Labrador retriever, spending time with her daughter and husband, traveling and volunteering as a girl scout troop leader.
---
David Gasster, DPT
David Gasster was born and raised in west Los Angeles. He received his Bachelors in Integrative Physiology from the University of Colorado at Boulder and then attended Rutgers University for his Doctorate in Physical Therapy. With most of his skills lying in the sports and orthopedic realm of physical therapy David hopes to expand his skill set and work with a variety of patients from many different of populations, including neuro, vestibular and cardiovascular rehabilitation.
In his spare time David enjoys weightlifting, rock climbing, camping and riding and building motorcycles.
---
Christine Brown, DPT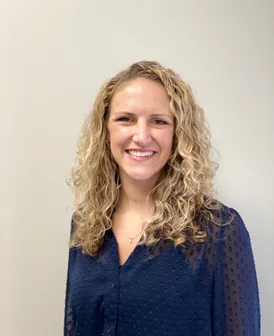 Dr. Christine Brown earned her Bachelor of Science in Kinesiology with an emphasis in Exercise Science as a President's Scholar at California State University Long Beach, graduating magna cum laude. She went on to complete her Doctorate of Physical Therapy from the combined UCSF/ SFSU program. She has worked in outpatient orthopedics and home health care for most of her career with extensive experience in treating chronic pain, complex-regional pain syndrome, connective tissue disorders, post-surgical patients, and more.
Dr. Brown is a certified Level 1 practitioner in Neurokinetic therapy (NKT). She uses NKT to assess for patterns of compensation contributing to injury to allow the body to function as optimally as possible. Dr. Brown utilizes an eclectic treatment approach that allows her to personalize her approach to each patient and their goals and needs. She has trained in a variety of manual and exercise techniques including Pilates mat and reformer exercises, instrument assisted soft tissue mobilization, joint mobilization, myofascial decompression, mobilization with movement, and Kinesiotaping.
Dr. Brown believes in holistic treatment, listening well, and partnering with the patient to restore optimal quality of life.
Dr. Brown is a Los Angeles native and continues to love living in and exploring LA. She also loves nature, hiking, mountains and beaches. She has a background in ballet and piano and draws from her artistic side in her physical therapy practice. She loves playing tennis, spending time with her family, friends, and playing with her silly rescue dog, Lucy.
---
Nicky Triantafyllos, DPT, CPI
Nicky's passion for physical therapy began at a young age after suffering from recurring shoulder injuries as a competitive swimmer, leading to years of rehabilitation. Her physical therapy career started at the University of Athens, in which she completed a Bachelor in Physiotherapy in 2012. She later earned her Doctor of Physical Therapy degree from New York University in 2015.
Nicky takes a broad approach in her treatment style, believing that many different body regions and systems can all be factors in pain presentation. Her practice is greatly influenced by Myofascial Release Techniques, Pain Science Theory, Selective Functional Movement Assessment (SFMA), and Pilates-Based Rehabilitation. She enjoys treating a diverse patient population and is dedicated to providing the highest quality of care through an individualized approach. Additionally, she strongly believes in the importance of individuals taking part in their own healing through education with careful guidance and personalized care.
Outside the clinic, Nicky enjoys spending time with friends and family and staying taking HITT classes, and beach walks with her family and dog.